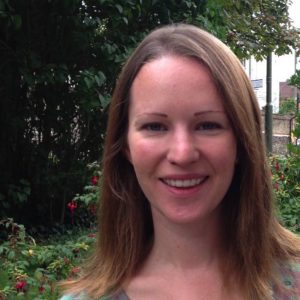 Hi, I'm Kate. I've loved creative writing ever since I can remember. When I became a parent, I yearned to continue nourishing that creative part of myself… but there was just so little time.
So I started to play with quick and easy writing exercises that could fit into my new life. As I rekindled my creativity, I felt its nurturing glow.
The truth is, I'd been missing that feeling for a long while. Writing has been such a big part of my world: I've studied it, I've built my career around it, I've used it to support my health & wellbeing. I had spent so much time writing for a strict purpose that I'd stopped writing for the pure joy of it.
That feeling of being free to play with words, to get lost in them, with no expectations or audience to please… I wanted to recapture that for myself. Writing can be joyful and stimulating. It can also help us step outside the daily grind and release our cares for a while.
That's what this blog is about. I'll be sharing fun creative writing ideas and easy-to-follow activities so that anyone – whether you call yourself a writer or not – can write to relax.
I hope you enjoy it. Do let me know about your own experiences with writing. I'd love to hear from you.
Get in touch
You can find me on Twitter: @WriteToRelax
Or contact me via email: writetorelax@yahoo.com