Digging through a cupboard the other day I came across an old Scrabble set. It made me smile to see it – the set had belonged to my Grandma. She was a resilient, loving and creative soul. Holding her game in my hand gave me an idea…
A Scrabble poem! Admittedly, I'm not the first person to have thought of this. I wondered how it might work in practice.
Getting started
I tipped the Scrabble tiles out of their bag, grabbed a handful and started arranging them into words. There were plenty of combinations to choose from – many more than I discovered. But the aim wasn't to test my inner dictionary; it was to find a prompt for my poem.
For me, writing is most rewarding when it comes from the heart. How can we know what's in our hearts? Surely, listening is the first step. I looked down at the words I had just created. Was there one that jumped out at me, one that seemed to 'call' to me? A message from my heart, perhaps. If I could find a word that resonated with me from the start, then it would make my final piece of writing more meaningful (to me, at least, if not to anyone else).
My chosen word was 'quieten'. I spent a few minutes mulling it over. Then I got down to creating my poem, arranging tiles into words and shapes across the table. This took a while! Every so often I would run out of a certain letter and have to start again. But finally my poem was complete.
Here's the result:
(Note: I decided to use the blank tiles as spaces!)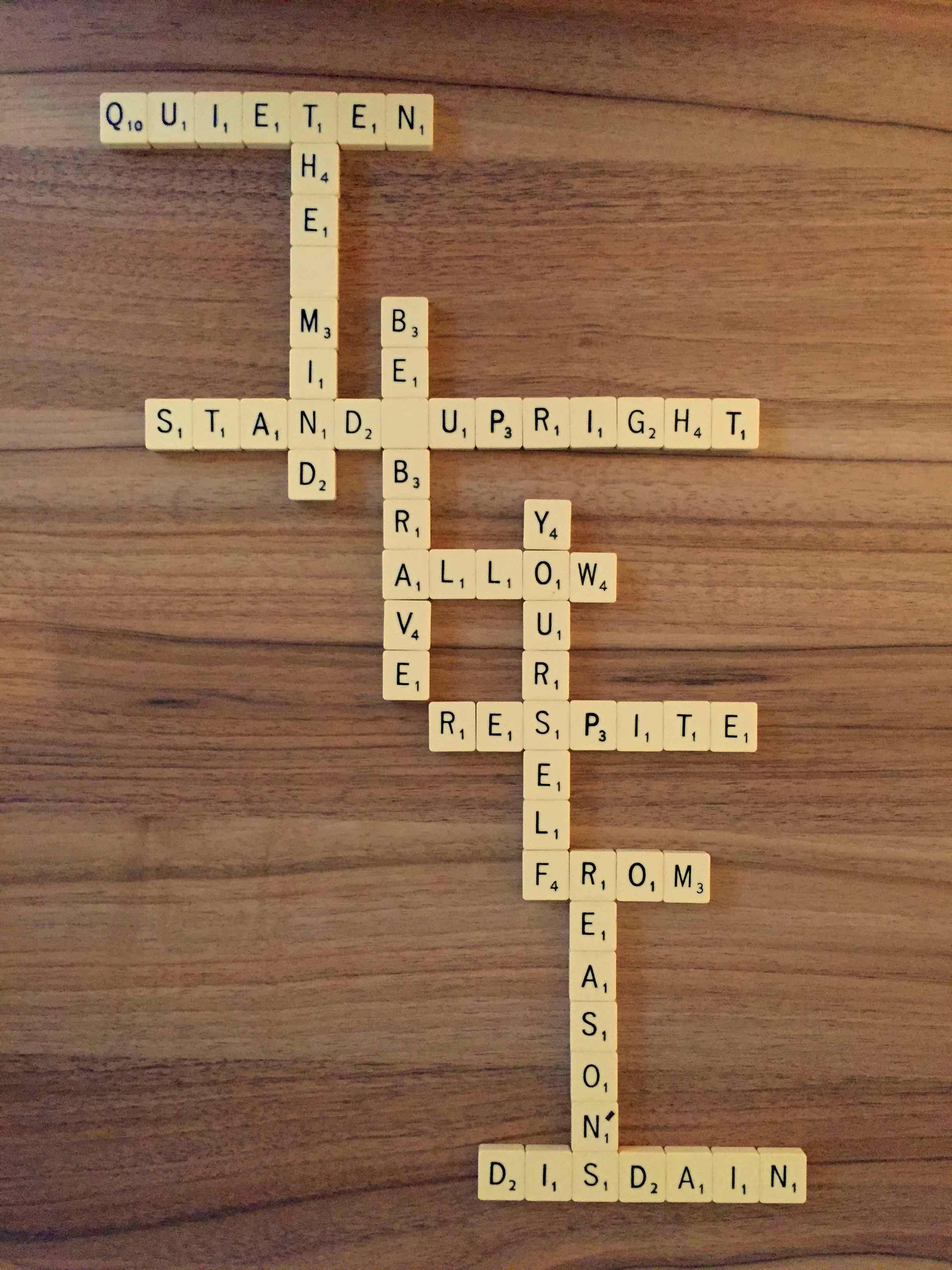 I have to say, I was really engrossed in this activity. It drew me in and immersed me in a way I hadn't expected. I'll be trying it again, for sure.